We work hard to keep up to date with the latest developments in the home inspection industry and we also strive to communicate the latest developments with our customers. Check back here from time-to-time for our latest updates.

Everyday we get asked: what we look for in a home inspection? What sets us apart. Here at Golden Gate Home Inspections, we believe in going above and beyond what is required for standard home inspections. We go that extra mile and deliver you a report that covers all you need to know about your prospective property to save thousands of dollars down the road. We offer the type of services that other home inspection firms may not and make sure that if there is something you need to know more about, we can help you.
Home Inspection Checklist: Whats Covered
Time needed: 2 hours and 30 minutes.
Here's what the inspector will review, according to the International Association of Certified Home Inspectors (InterNACHI):
Roof

Exterior
Basement, Foundation, Crawlspace & Structure
Heating
Cooling
Plumbing
Electrical
Fireplace
Attic, Insulation & Ventilation
Doors, Windows & Interior
Our inspections are always non-invasive. We won't tear apart your home to inspect wiring and plumbing.
What Sets Us Apart
We know that choosing a good home inspector can be tough but we believe we are a cut above the rest and here's why:
We use specialized tools such as: Moisture Meters, Thermal Imaging Cameras, Gas Leak Detectors, iPads and Drones to get the most information about your property with the least impact during the inspection.
All of our home inspectors are Certified by either InterNACHI or ASHI.
All of our home inspectors have worked in the trades before and have a deeper understanding of the individual components and how they should work together
All of our home inspectors have performed 1000's of inspections over the last decade and their deep experience can help you with the one of the most important decisions in your life.
Lastly, being based in the Bay Area, we leverage technology to improve on the home inspection process and ultimately give you a better inspection that's easier to understand once you receive the report. We take high resolution photographs with that show in detail what we are commenting on in the reports.
Additionally, we use a cloud-based inspection platform where you will receive all the documentation resulting from the inspection. A micro-website is enabled for your home inspection report where you can more easily digest the results of the home inspection. You can also download a PDF of the report for your records or for printing. See a Sample Home Inspection Report. We also provide you the convenience to schedule a home inspection online if you already know what you need.
Take a look at our reviews to see what our customers have to say!
Additional Inspections We Provide
Termite Inspections
The San Francisco Bay Area has unfortunately been high on the termite list in the United States and we recommend that you get a termite inspection done if the property hasn't had a termite inspection recently. Termite damage can harm the structural elements of your home and cause dangerous situations to arise over the years. Our trained termite inspectors partners are certified by the State of California pest control board and they are able to eradicate wood-destroying-pests and repair the wood damage that they have caused.
Environmental Inspections
Because of the type of materials that were used to build houses over fifty years ago it is important that if your house was made before the mid-'80s, you have a professional check for things like asbestos, lead, and other hazardous chemicals. Environmental Inspections are normally important to have if you are considering renovating or expanding the newly purchased home. Most of the dangerous chemicals that are in older homes are harmless as long as they are not disturbed. Once disturbed however, they must be collected and disposed of according to California and EPA regulations. Our environmental inspections can help you identify what is present in your home and then we will refer you over to one of our abatement partners for removal and disposal.
Multi-Unit & Commercial Inspections
We cater to residential and commercial customers alike. Our multi-unit & commercial inspections are designed to give you an detailed look at the property and help you assess the risk of the investment. We understand the safety and ongoing maintenance concerns that a landlord can have about a new building. We make sure to inspect every unit thoroughly so that nothing is missed; from plumbing to exterior, structure and roof, we provide the data enabling you to assess the risk before you buy.
A Premier Home Inspection Firm
Our team of Certified Home Inspectors have performed thousands of inspections over the last 10 years. We plan to continue setting ourselves apart and leading the way in our industry. Contact one of our home inspection specialists today to find out more about how we can help you.
https://goldengatehomeinspections.com/wp-content/uploads/2019/03/sf-home-what-we-look-for.jpg
1300
1300
Professional Home Inspector
https://goldengatehomeinspections.com/wp-content/uploads/2019/03/golden-gate-home-inspections-logo-e1553197182601.png
Professional Home Inspector
2019-03-09 09:51:21
2019-04-02 16:50:50
What We Look for in a Home Inspection? What Sets Us Apart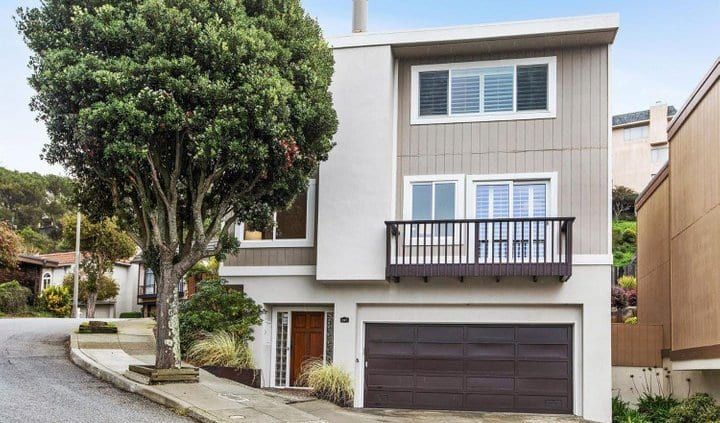 This Home Inspection Checklist is a high-level summary of the up to 250 points that will be looked at during a thorough home inspection. An excellent home inspection can make a world of difference during the home buying process. And the walkthrough, which is performed by a professional home inspector, can reveal issues that may not be visible right away, and that can save you homeowner thousands of dollars down the road. We have compiled a checklist for you below that a home inspector will have on his or her checklist while walking through your home.
Home Inspection Checklist
Roof


A lot of the homes in the Bay Area are older and have roofs that are up to 20 to 30 years old. An old roof, if solidly done at installation can hold for quite some time. The home inspector will evaluate each aspect of the roof to tell you where current or potential issues are and try to give you a sense of the remaining life of the roof. This is one of the most important aspects of the Home Inspection as many issues can arise from a leaky roof.

Exterior

For older homes, this is high on the checklist and with good reason. Older homes can have significant issues on the exterior surfaces may show signs from micro-cracking to severe cracking, flaking paint, siding and trim separations and more. Ensuring that the home is not only aesthetically pleasing but also watertight and safe is something that a trained home inspector will be able to gauge and inform you about.

Structure & Foundation

The structure of the home is of high importance and will always be on any home inspector's checklist. Some structures in the San Francisco Bay Area are more than one hundred years old, and that means that the structures must be carefully inspected. The home inspector will check that the foundation is secure and that windows and doors are straight, cracking at interior walls in the rooms can be a big sign that something is amiss so they will be noted as well.

Electrical

A professional home inspector will check all electrical panels. That switches work correctly, that panels close securely, that all wires are properly insulated, and that there are grounded safety measures implemented throughout the home but particularly near areas of water. For the safety of you and your loved ones, this is an area you want to be checked off.

Plumbing


Anything to do with plumbing is a significant part of a home inspector's checklist. A professional home inspector will ensure that drains are draining, showers are running, and that the tub and toilets are secured. Pipes and water heaters will also be checked by the home inspector to ensure that there are no future leaks you have to worry about. The plumbing section of your home is high on the checklist.

HVAC Systems

Most home in the Bay Area do not have air conditioning systems install but most have a furnace of some sort. A lot of these furnaces suffer from lack of maintenance which can lead to fire hazards. Our home inspectors will evaluate the primary systems along with the ducting that is visible and provide you with an analysis of the overall health so that you can plan potential upgrades to the property moving forward.

Doors, Windows & Interior

A quality home inspection will cover the entire interior of the property. A home inspector will check that all the appliances are functioning properly, that all doors and windows are functional, that all sinks, showers and drainage systems are functioning and checks for signs of moisture damage or cracking related to roof, exterior or foundation issues.
Only the Beginning
The areas we have listed above are just the beginning. A thorough home inspection can involve anything that may be prominent in the area such as termites or mold though those inspections are an additional cost. At Golden Gate Home Inspections we cover everything and offer inspection services for any situation or potential issue. Contact us today to receive a quote and find out why we are one of the leading home inspection service firms in the San Francisco Bay Area.
https://goldengatehomeinspections.com/wp-content/uploads/2019/03/home-inspection-san-francisco.jpg
480
720
Professional Home Inspector
https://goldengatehomeinspections.com/wp-content/uploads/2019/03/golden-gate-home-inspections-logo-e1553197182601.png
Professional Home Inspector
2019-03-09 09:50:08
2019-04-02 16:51:20
Home Inspection Checklist: The Major Points of a Home Inspection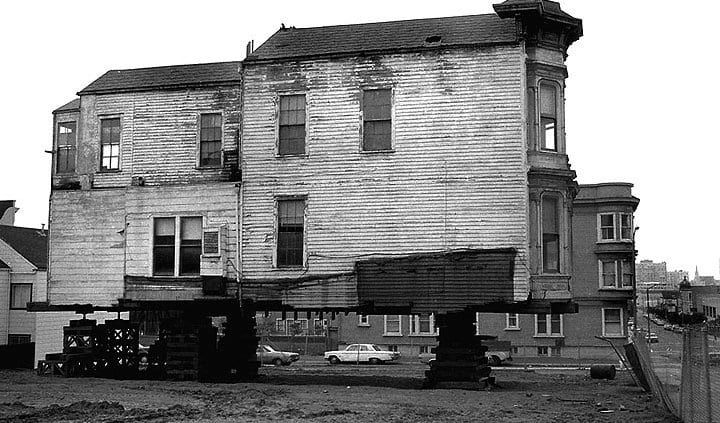 Choosing to forgo a home inspection can be a costly mistake that can have you paying for years. During the home buying process, a home inspection is necessary as it can uncover many issues in the home that are not visible at a glance. Matters within the home can mean thousands of dollars on repairs and potential devaluation of the house on the market. We give you the main reasons you should inspect BEFORE you buy.
1. It's a Good Practice
You would never buy a car before test driving it, right? You would never make such a large purchase of a home before having its full history. A home inspector can walk with you through the house and decipher, based on the home's age, what type of issues may be present that are not immediately visible. Problems that can arise and cost you money can be addressed with the property owner to get the figures right.
2. Saving Money Down the Road
You are expecting to have your home for quite some time, and if there happen to be any dormant issues during the point of purchase, you can be sure you will be dealing with them long after the warranty on the home is expired. Lingering matters in the house will cost you boatloads of money, did you know a roof repair can cost anywhere from $2,000 to $12,000? That is a lot of money you could have saved had you got a home inspector to walk through the home beforehand.
3. For Your Safety
Yes, there can be all kinds of issues in the home that can threaten the safety of you or your loved ones and a home inspection can help detect those before you fork over any cash. Faulty electrical panels, water leakages, mold in the home, all these things pose health and safety risks that you can easily avoid by having the home inspected. If for nothing else have a professional home inspector walk through the house to ensure that you and your family are safe.
4. Peace of Mind
There is nothing more important than your peace of mind. Knowing that you have done everything in your power to ensure that you got the home of your dreams will help you sleep better at night and will allow you to concentrate on the best part of a new home and that is enjoying it.
https://goldengatehomeinspections.com/wp-content/uploads/2019/03/moving-victorians-in-san-francisco.jpg
549
720
Professional Home Inspector
https://goldengatehomeinspections.com/wp-content/uploads/2019/03/golden-gate-home-inspections-logo-e1553197182601.png
Professional Home Inspector
2019-03-09 09:49:02
2019-04-02 16:49:12
Why You Should Inspect "Before" You Buy: Costly Mistakes of Home Buying